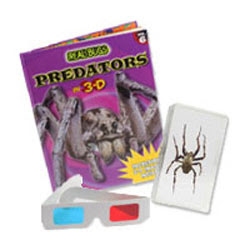 Choose from 2 great deals!
Real Bugs in Resin and 3D Books for ONLY $3.99 Shipped! Get an Entire Set for ONLY $24.99! Great Educational Toys! Shop Now!
Real insects in resin are fun and educational
Enter coupon code BUGGY
at checkout for $6 off individual bugs or books!
Enter coupon code BUGREAD
at checkout to get $25 off the set!